BPH Enlarged Prostate Urinary Problems Laser Treatment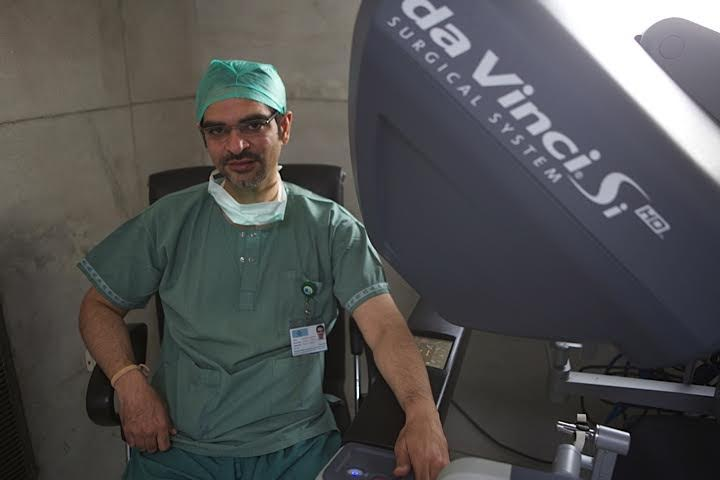 What is BPH ?
In BPH or Enlarged Prostate ,your prostate is larger than usual, which squeezes the urethra.
The prostate is a gland in the body that surrounds part of your urethra, the tube that carries urine and semen out of your penis. your prostate is larger than usual, which squeezes the urethra.
BPH isn't prostate cancer and doesn't make you more likely to get it.
Enlarged Prostate is very common in elderly men. In India ,more than 10 million new cases are detected in India per year. Enlarged prostate causes urinary problems.
Treatments include medication that improve the symptoms or Laser surgery for enlarged prostate.
Symptoms
As the prostate gets larger, it starts to squeeze the urethra. This causes symptoms that affect your urine flow, such as:
>> Dribbling of urine when you finish
>> Taking time to start the urination
>> You will have a weak stream
>> Feeling like you still have to urine inside the bladder even after you just urinated
>> An urgent need to pee, all of a sudden
>> You wake up several times at night to pee
Do I Need Surgery for BPH?
5 Questions to Ask Before Surgery
As you think over the options for surgery, ask your doctor these questions:
>> Is there a good chance my condition will get better?
>> How much will it improve?
>> What are the chances of side effects from a treatment?
>> How long will the effects last?
>> Will I need to have this treatment repeated?
Green Light PVP Laser Prostatectomy
Green Light PVP Prostatectomy for Enlarged Prostate
The best treatment for BPH or Enlarged Prostate is Green Light PVP Laser Prostatectomy to vaporize the prostate. This therapy will reduce prostate size and help the patient urinate better.
>> No Cut ,
>> Minimal Pain,
>> Minimal Bleeding,
>> No need of blood transfusion,
>> hospital stay
>> Early return to normal activity and work.
Recovery
Every patient's experience is different.
The urinary catheter was placed in the bladder at the end of the procedure, it will typically be removed within 24 hours. However, some patients may require a catheter for a longer time. Patients can usually return to everyday activities within a short time. As with any medical procedure, complications can occur.
Length of Stay in hospital is 2 days
Length of Stay in India is 1 week